At the moment, the big, top of mind question among many home shoppers is, should I buy right now, or should I wait? The following information may help with that decision.
A recent panel of over 100 economists, real estate experts, and investment and marketing strategists compiled projections for the future of home price appreciation. It resulted in a consensus that home prices will continue appreciating over the next five years.
The rate of appreciation will moderate over the next few years, at levels that are more typical for the market, as opposed to the unsustainable pace it saw during the pandemic. Chief economists expect that normal price appreciation of 4% or 5% a year will be the norm. See the graph below.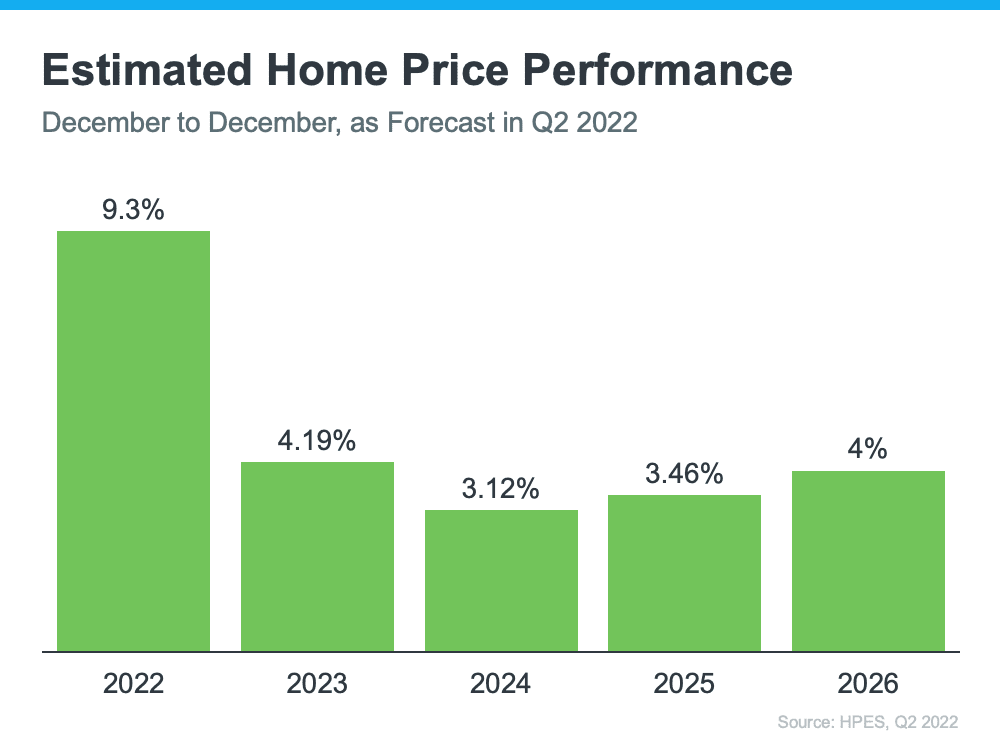 This ought to offer peace of mind regarding homeownership as a sound investment, projected to grow in value in the years ahead. Net worth is positively impacted, as homeowners make significant equity gains as a house grows in value.
Home shoppers do well to understand that buying today can set them up for long-term success. The sound asset's value of a home (and the owner's net worth) is projected to grow with the ongoing home price appreciation.