For its 2023 Color of the Year, the Pantone Color Institute has chosen a powerful and vibrant red shade: Viva Magenta.
This bright and exquisite shade rooted in nature, as its origins come from the cochineal beetle which produces carmine dye, one of the most precious, strongest, and brightest of the natural dye family. Viva Magenta is inspired by the strength of the natural world harmonizing with the open horizons of the digital world. It is a shade that celebrates life and joy.
Notice the ways its bold and fearless essence can add a fun, optimistic touch to your home.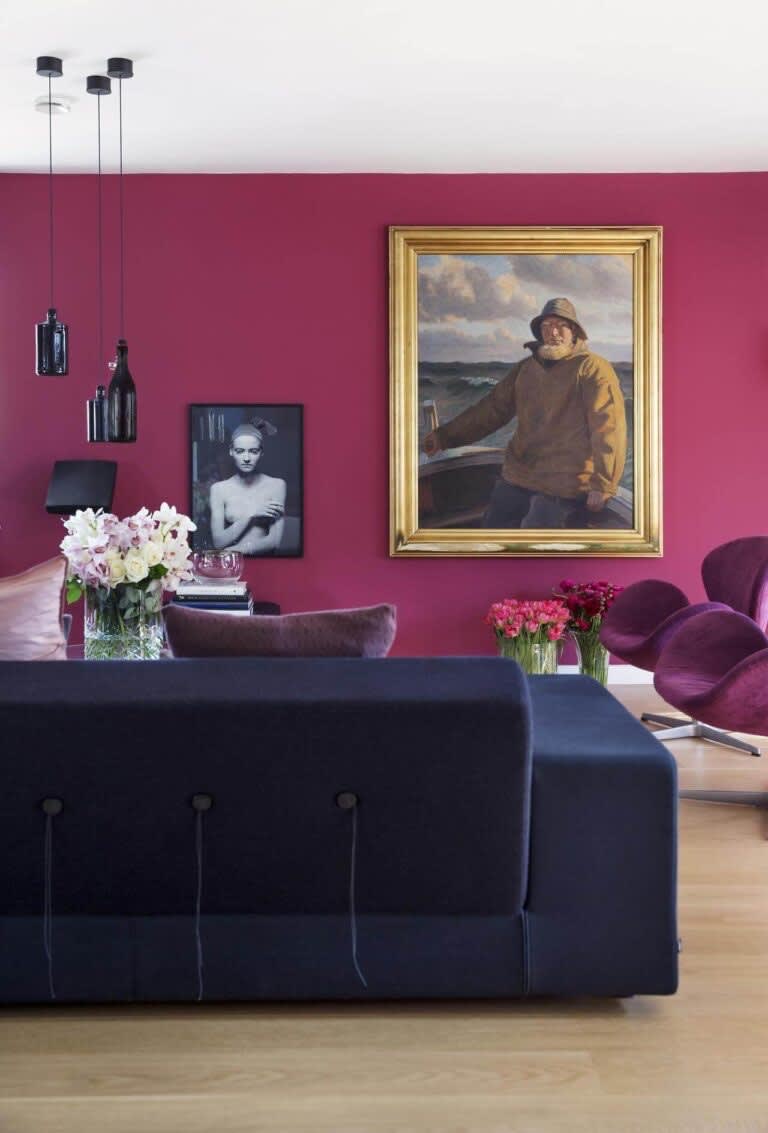 Viva Magenta certainly adds a warm and dramatic tone to any room of the house. If you want to go big, consider painting one feature wall in the living room or bedroom. With white or natural wood furnishings, the effect would be stunning. Strategically placed art would also compliment the shade nicely.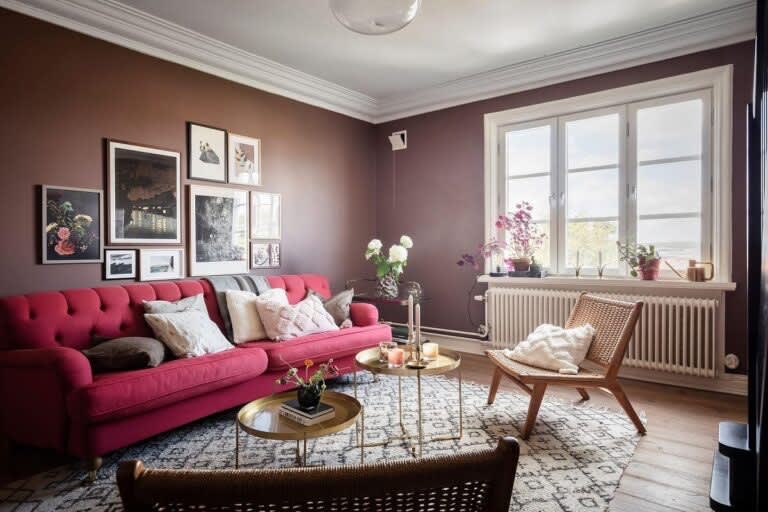 A magenta sofa, love seat, or matching chairs set in a room with walls painted an earthier pink hue would gently invite guests to stay a while.
A magenta-hued narrow table placed in an entryway or alongside a neutral-toned sofa would make an impact that is very pleasing to the eye.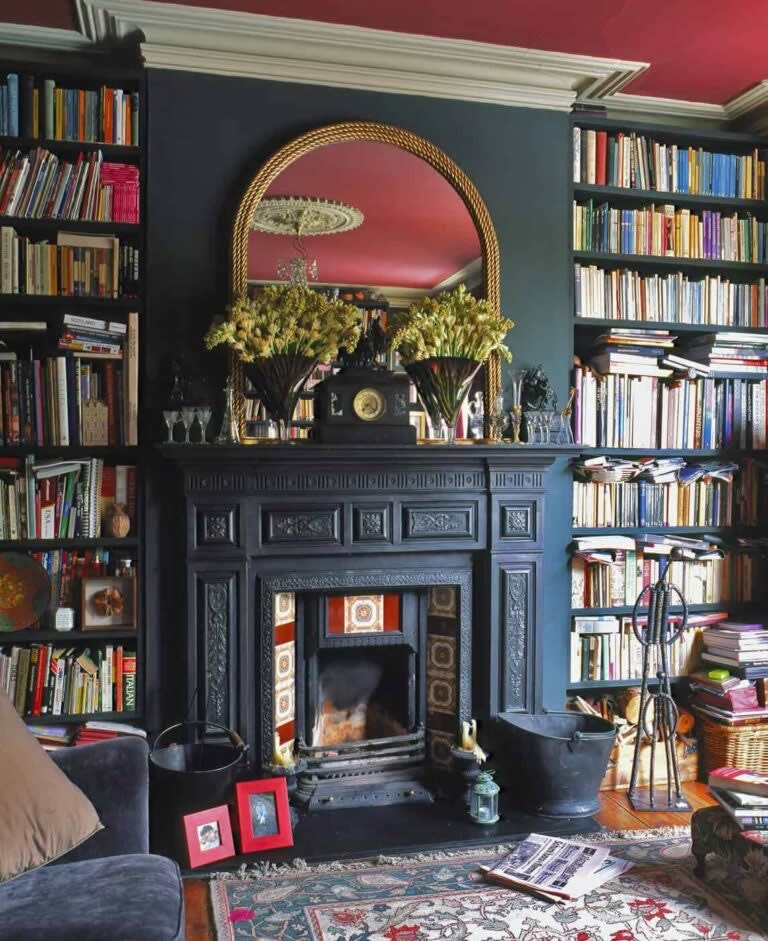 If magenta furnishings and walls are too much, painting the ceiling would also set an impressive mood, especially if a mirror is placed on a wall that reflects it.
In the kitchen, seek out wallpaper with magenta accents to begin, and imagine how amazing magenta cabinets would look along with. A magenta tile backsplash is also an exciting option and if not the entire backsplash, magenta tiles spaced between those of a neutral palette would also look great.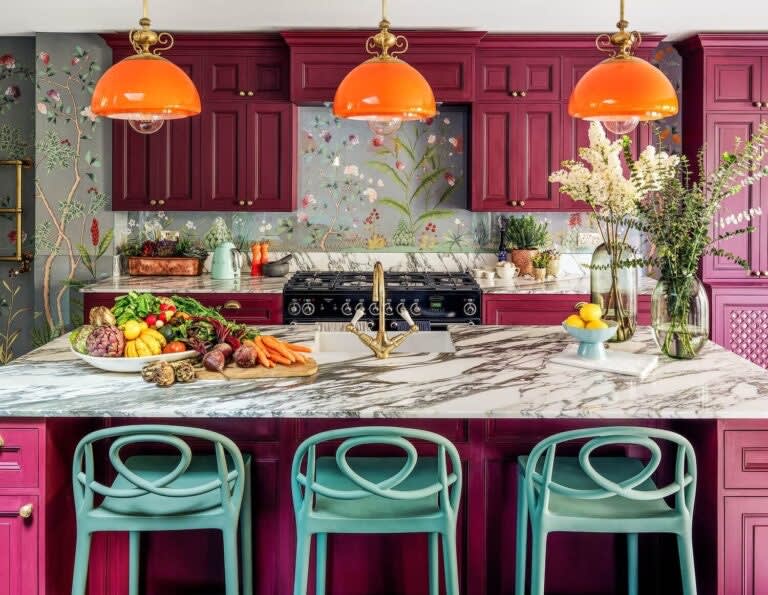 Starting with something simpler might be to paint the walk-in pantry or even laundry room. Magenta kitchen accessories, including utensils like rubber spatulas and silicone spoons and even utensil caddies, would add fun pop to kitchen counters.
Deep pink kitchen and dining room linens - even a simple table cloth – can set a humble yet elegant stage for celebrating life at the table.
For bathroom vanities that need paint refreshed, now might be the time to go bold with magenta. Bathroom towels, rugs, wall accents, and even a weekly bouquet of fresh flowers in hot pink will wake up a sleepy bathroom.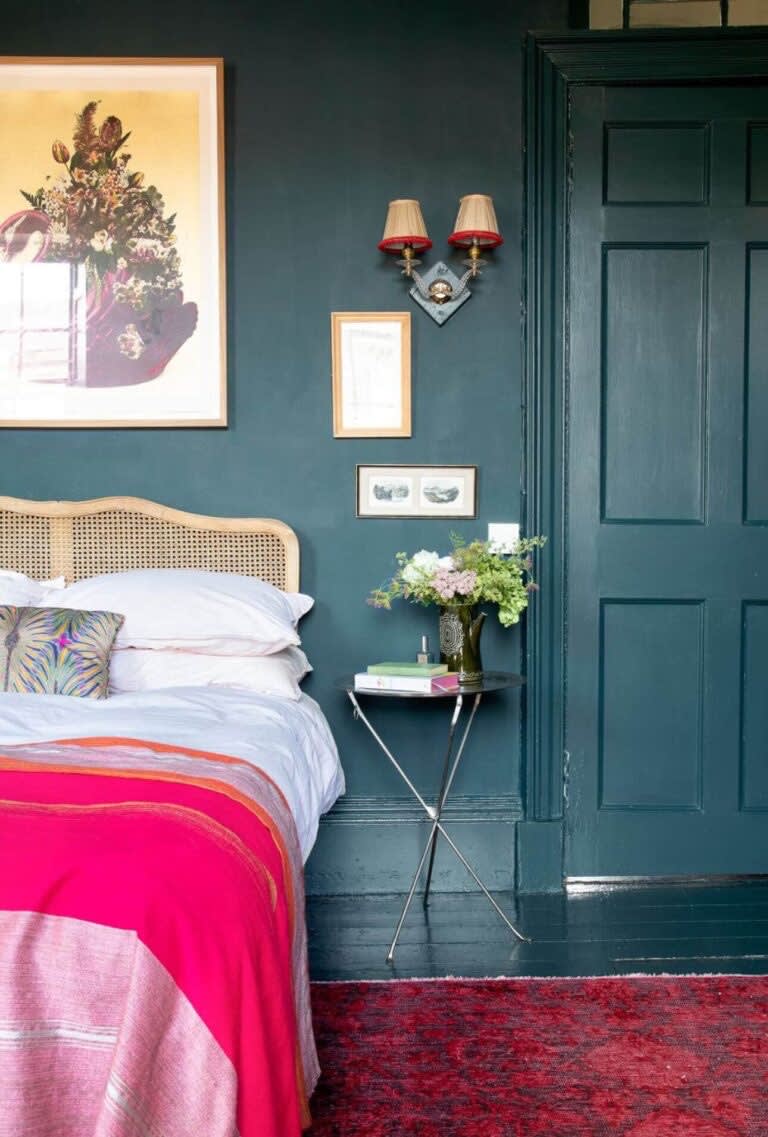 Bedrooms with crisp whites or soothing neutral color schemes like grey, creamy white, taupe/beige – or even a moody interior like dark green - will come to vibrant life with magenta throws, pillows, rugs, end tables, and wall art.
Finally, if your home interior is not up for such bold changes or even accents, how about painting your front or back door this deep shade of pink? Viva Magenta's exuberance inspires us to stand out, to be about optimism and joy. What better intention to hold each day in 2023, as we enter and leave our homes?
Lead photo courtesy of New York Times
Accent photos courtesy of thenordroom.com