Unique, personality-driven designs in the home are going strong this year.
Many people now stay at home more and have been there, done that - regarding the backyard firepit, home office, and zen space for yoga and meditation. So what home décor trends are the latest frontier, still popular in this home stretch of 2023?
Budget-friendly, color, shapes, patterns, lighting, and contrast, are seeming priorities.
Walls are getting these kinds of treatments:
Creative moulding designs for accent walls.
Tiles with graphic backsplashes.
Uplifting, fun patterns in wallpaper.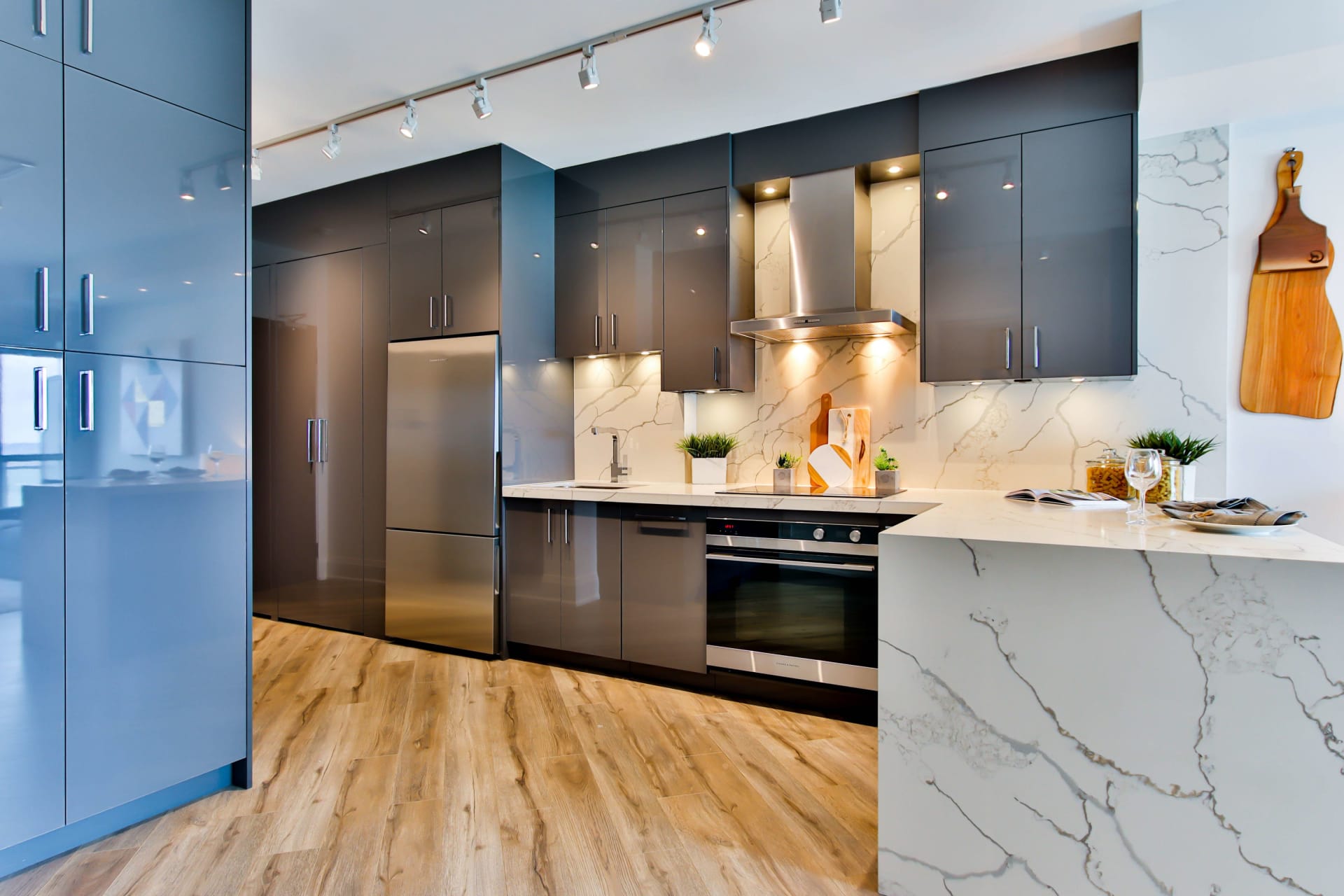 Lighting plays a pivotal role in setting tone and illuminating space over kitchen work spaces, dining tables, corners, conversation seating. Smart lighting systems create scenes and moods with the following:
Quirky lighting fixtures.
Dramatic chandeliers.
Modern swirls.
Linear works.
Wall sconces to free up space.
Pendant lighting.
Color is big and bold, to pop against white home décor. Pantone's 2023 Color - Viva Magenta - is about empowerment and encouragement of self-expression; its popularity continues. Also seen are the following:
Earthy tones and warm neutrals.
Barbiecore-influenced pink hues - and varying shades of it.
Sherwin-Williams' Redend Point offers an experimentation with rich, dark accents to add depth and drama to a space.
Curvy Touches like soft edges and arched shapes offer visual appeal and sophistication, adding to Comfortcore—a key design ingredient for 2023. Curves are popular for the following:
Furniture, from sofas to coffee tables
Pillows, poofs, cushions.
Small home accessories.
Dramatic Contrasts – i.e., black hardware – have been hot for a while, and will continue to be. To create drama and living space definition, this type of Dark Academia design encourages vintage, mystery, and maximalism; also cozy and warm vibes when it's done right. It may be characterized by the following:
Dark, rich tones and textures.
Dark, moody accent walls in a bedroom.
Black with white in the bathroom.
Black interior doors.
Kitchen lighting Photo by Sidekix Media on Unsplash
Black and white bathroom Photo by Sanibell BV on Unsplash