For most of the last two years, the law of supply and demand has taken front and center stage in the housing market. Simply stated, when demand is high, prices rise; when supply increases, prices fall.
In today's market, demand for homes is very high while the supply is very low so understandably, prices are rising significantly. Taking a closer look at a few questions can help clarify what this scenario means.
Why are Prices Rising?
According to latest economic reports, home prices have risen over 18% since this time last year. Buyer demand is simply outpacing seller activity by a wide margin, and this is true across the US.
Home prices may seem unreasonably high at the moment, but given the classic supply and demand perspective, it makes sense.
Where are Prices Headed?
The supply of homes for sale will greatly affect where prices head over the coming months. Many experts forecast prices will continue to increase, but they'll likely appreciate at a slower rate.
Buyers hoping to purchase the home of their dreams may see this as welcome news However, perspective is important - a slight moderation of home prices does not mean prices will depreciate or fall. Price increases may occur at a slower pace, but experts still expect them to rise.
In fact, five major entities following the market closely are forecasting that home prices will continue to appreciate through 2022, as seen in this graph below.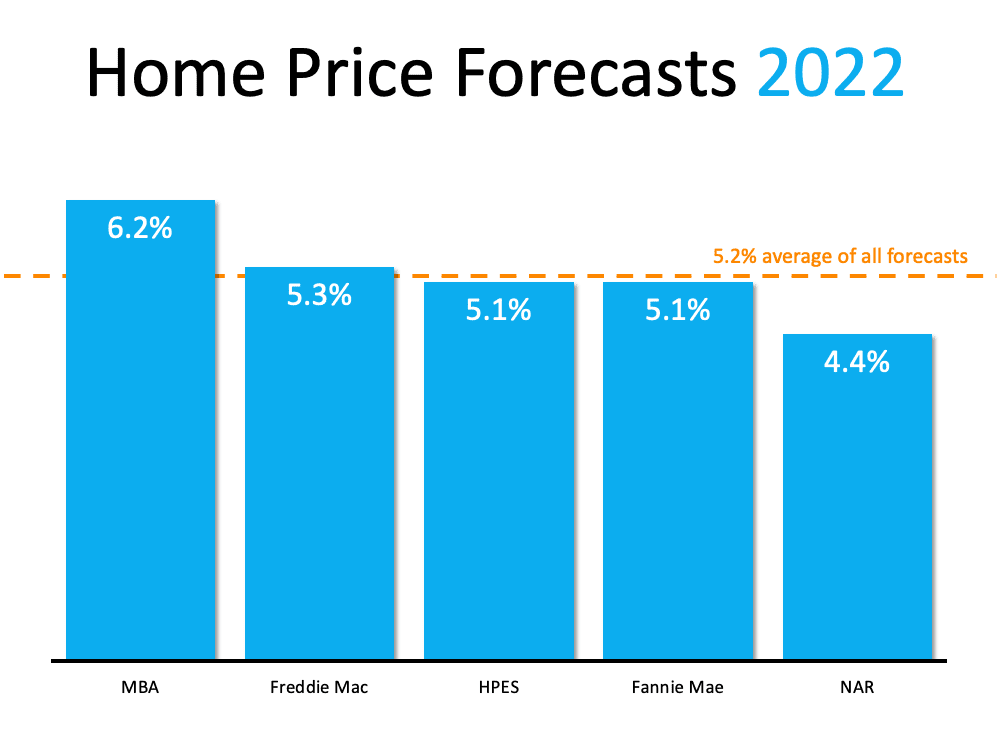 What Does This Mean for Homebuyers?
If you're waiting to make a move because you're expecting prices to drop, you may end up paying more in the long run.
Even if price increases occur at a slower rate next year, prices are still projected to rise. That means the home of your dreams will likely cost even more in 2022.
The bottom line is, high demand and low supply are what's driving up home prices in today's housing market.
While prices may increase at a slower pace in the coming months, experts still expect them to rise.
If you're looking to buy or sell, connect with the Dennis Hartley Team today to discuss what a move can mean for you.